Welcome to SBARA!
South Bay Amateur Radio Association (SBARA), was formed in 1976 to cater to the amateur radio communities in the Fremont, Newark and Union City in the East Bay.
The club welcomes people of all ages interested in Amateur Radio and helps them become licenced operators to enjoy the hobby first hand.
The club conducts regular monthly meetings, and invites a guest speaker to give a talk and discuss interesting projects.
The club enjoys helping children get to know all about radio sport. The club can work with local schools to setup after school activities relating to this hobby. Every year SBARA participates in the ARRL Field Day, inviting everyone young and old to join in the fun.
Club members also help local public events like the Primavera Bicycle Ride, The Hayward Zucchini Festival, and other city events, county fairs etc., by providing strategic communication to event organisers, at no cost. This has in turn helped our members develop expertise in event communication that would be invaluable for communication during emergencies. Club members work in coordination with the Fire and Police departments in the tri-cities area and are proud to be able to respond when necessary.
Please check out the detailed information provided at various sections of this website.
Hayward Zucchini Festival, August 19 & 20, Signup Now !!!
Hello SBARA Members,
The call is going out for SBARA members to once again volunteer at the Hayward Zucchini Festival on August 19th and 20th, 2017. There will be a drawing for a $250 gift certificate from HRO for the volunteers. For every shift you work will earn one drawing ticket. Also, every shift you work earns SBARA money to help pay for Field Day family dinner and all our other programs.
If you have never volunteered for this event I think you will be surprised with how much fun it is. You can get additional tickets for your family or a friend to come and enjoy the event while you work your shift. Last year we had the largest turn out ever and this year we hope to see our new members as volunteers.
It is not too early to sign up for shifts. The SBARA webpage on-line registration is now available for your use. So, view the on-line signup tutorial. Let me know if you have questions on signing up, via the Contacts page.
Al
wt6k
20th Anniversary of ARISS to be Celebrated on 20 July, with live SSTV Transmissions from ISS !
The Amateur Radio on the International Space Station (ARISS) program is planning a celebrate the 20th anniversary by transmitting 12 featured images from past and present ARISS activities. The live transmissions from the ISS will in Slow-Scan Television (SSTV) format, starting on Thursday July 20, and continuing for 2 days. Transmissions, set to start around 21:25 UTC, should be available nearly anywhere on the globe during the overhead passes. "Spread the word", the announcement said.
SSTV signals will be transmitted on 145.800 MHz FM. The SSTV mode is expected to be PD120, with PD180 as a second option. Free SSTV decoder software available on the Internet may be used to receive the images. The signal is loud when overhead that you can receive it on a 2 meter radio. Just holding the radio close to the built-in microphone should be able to decode the images, without any interface cables. Alternately, record the audio from the radio on a smartphone and then decode the sound file on the computer, to see the image. Apps like MMSSTV for Windows, QSSTV for Linux, etc., can decode the images. Received images may be uploaded to https://ariss-sstv.blogspot.com for public viewing. Read more at: ISS Fan Club and ARISS-SSTV Blog
Pass predictions are available on the web at www.amsat.org/track
- select ISS as the satellite,
- enter Grid Square of your location (enter CM97an for Fremont CA)
- click Calculate Position,
- enter Elevation for your location (enter 10 for Fremont CA)
- click Predict. The times shown will be in UTC, convert to your local times as necessary
Typical setup:
- A 2 meter FM radio receiver, a HT or Mobile or RTL-SDR dongle, tuned to 145.800 FM, no PL
- Windows or Mac laptop or Smartphone
- HRD Digital Master or MMSSTV for Windows PC, QSSTV for Linux, Robot36 for Android phone, etc. (free apps)
Optional:
- In a very noisy environment, you may use, an audio cable to connect the audio output of the radio to the audio input of the computer or smartphone.
- When using RTL-SDR you may save the received audio to a file and later decode the file on the computer using the software mentioned above.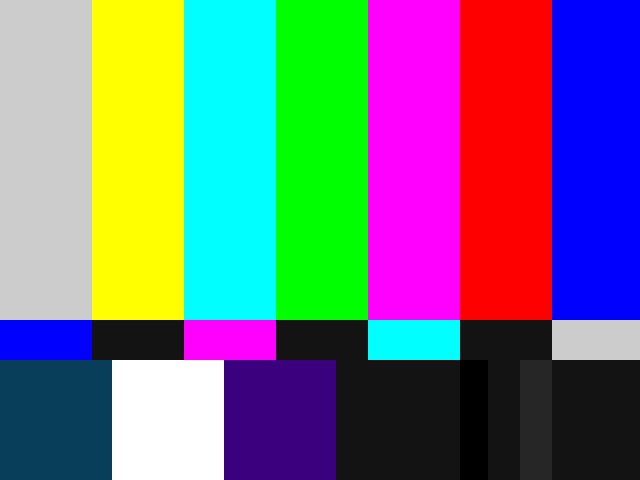 Sample audio files for testing the setup are available below.
Just Right Click the link and select Save File: [Generic Sound File] [File for MMSSTV]
Email questions to k6vug[at]sbcglobal[dot]net
Join in the fun and enjoy!
73,
Umesh Ghodke
K6VUG